Carlos Slim May Be Losing Some of His Fortune
Nov 27, 2015 05:20 PM EST
Sign up to receive the lastest news from LATINONE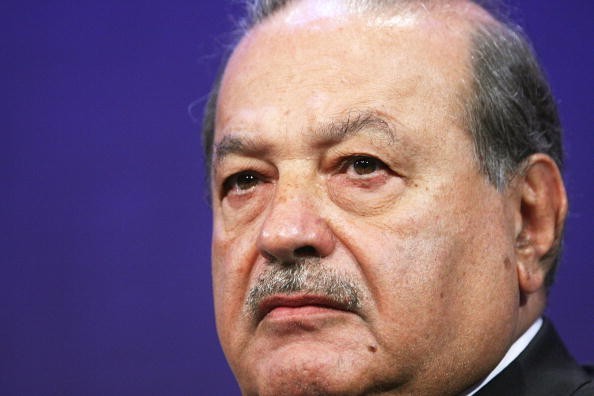 Mexican billionaire Carlos Slim, who is also one of the world's richest men looks like he is losing some of its fortune.
During this past year, Slim's fortune has been shrinking due to the fluctuations of the stock market and the stocks of his various companies losing market value.
His companies in the telecom and mining industries are especially weak. According to Bloomberg his loss is calculated at more than U$14 million, which represents 17 percent of his fortune. If Slim's downturn has been sharp he does not seem particularly worried about it. BBC Mundo reports that his spokesperson Arturo Elias Ayub notes that the there is nothing to worry about. The spiral as they see it is in line with the market value of the stocks. "The important thing is that the companies are operating correctly and in a healthy manner," said Ayub to BBC Mundo.
The origin of Slim's downturn could be traced to one of his mining company Minera Frisco. It has faced a string of complications in the price of metal, from nickel and especially gold. According to various analysts the stock market value of Frisca halved during this year.
Slim's woes also came from the telecom industry. Stiffer competition in Mexico since AT&T aligned itself with Iusacell and Nextell it increased the competition with Slim's America Movil. Coupled with the fact that an increased scrutiny and increased regulatory restrictions made Slim's America Movil weaker. With AT&T, America Movil is facing a stiff competitor in pricing, access and presence in Mexico and Latin America and the Caribbean. By far, Slim's America Movil is pricier than its rival where it once reigned supreme and had a virtual monopoly in the mobile telephone market.
Another problem for Slim is that most of his conglomerates does business in pesos, yet his expenses are in dollars. This puts an added expense to his bottom line. The Mexican currency has depreciated by around 30 percent against the U.S. dollar.
Is the mystic of Carlos Slim falling or can the Mexican magnate recover?
Many analyst and business experts say that he can certainly recover with his business acumen and with especially with his company America Movil.
Ayub echoes the positive view of the analysts, he says that the companies' stocks can recover and return to the red and they have long-term plans for all of the companies.
So far, Slim remains the wealthiest man in Mexico and consistently tops Forbes "Richest Person."
© 2015 Latin One. All rights reserved. Do not reproduce without permission.
Sign up to receive the lastest news from LATINONE