Venezuela's Legislative Elections May See a Big Win for the Opposition
Nov 18, 2015 05:00 PM EST
Sign up to receive the lastest news from LATINONE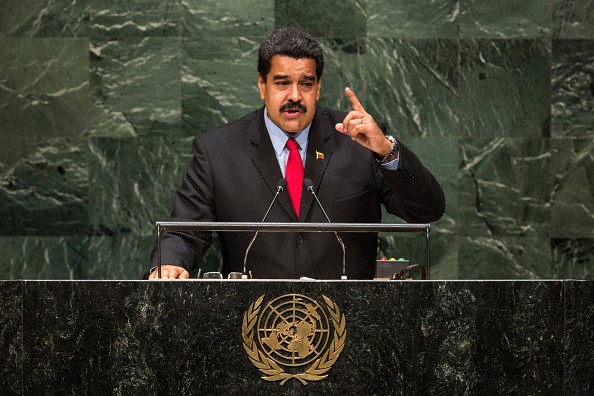 Venezuelans go to the polls in about three weeks, in doing so they will decide in these legislative elections for or against Chavismo and the future of the 2-year old presidency of Nicolas Maduro.
Some polls suggest that for the first time in 16 years, Chavismo may lose its majority in the legislative body. And therefore, Nicolas Maduro may be in danger of losing power.
At the same time the Union of Nations of South America gave its support to the elections in Venezuela. According to BBC Mundo " It is fundamental that the [elections] go ahead and at the same time they have a happy conclusion," said Ernesto Samper, the organization's secretary general.
At next month's elections, the opposition will look to break Chavismo's 16-year reign, emboldened by Maduro's slipping poll numbers, a renewed, united and strengthened opposition.
The opposition is now led by Jesus Torrealba who has been quoted in Reuters as saying that "given the country's huge oil reserves and relatively small population of 29 million," the Venezuelan people should not have to go through a horrible economic performance.
After a narrow loss in 2013 for the presidency, the opposition's best chances look to be this December. With Maduro's polls sinking, deep economic woes and shortage of basic needs, there is discontent throughout the population.
If the opposition gains in next month's elections, it will mean that that it will give them fresh impetus to challenge Maduro in the legislative branch. If this were to happen, the opposition could launch a recall in 2016 - midway through Maduro's administration. This would require around 4 million Venezuelan signatures.
One question that is up in the air is whether there will be international observers at the legislative elections. Both the United States and many Latin American countries have openly called for observers from the Organization of American States and the European Union.
Among the Latin American countries calling for observers are Chile, Brazil, Colombia and Peru.
In part they said: "The presence of classified international observers will permit that all Venezuelans will have the utmost confidence in the integrity of the process and the results this will generate."
Whether these elections will be free, fair and democratic is up in the air. One thing is certain -- many will be watching.
© 2015 Latin One. All rights reserved. Do not reproduce without permission.
Sign up to receive the lastest news from LATINONE