Zumba Checklist: What You Need to Achieve the Full Workout Experience
Feb 12, 2016 06:00 AM EST
Sign up to receive the lastest news from LATINONE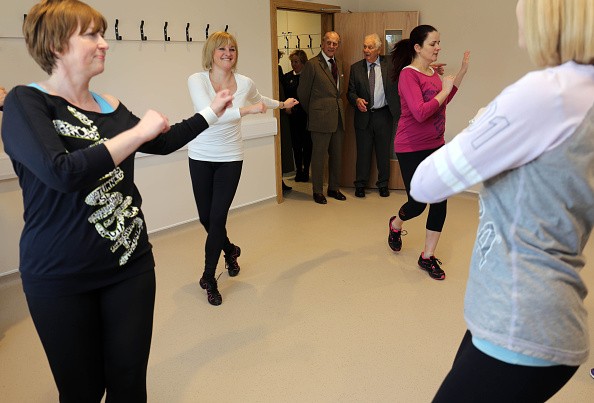 Keeping fit the Latina way is easy and fun thanks to Colombian dancer and choreographer Alberto "Beto" Perez's Zumba dance workout.
This high-energy exercise is great for weight loss, muscle toning as well as cardio-vascular maintenance because it combines high-energy aerobics and dance into a single fun routine.
Zumba entails dancing to a wide range of Latin music such as salsa, merengue, flamenco, chacha, mambo, reggaeton, samba, soca, and tango, but it can also be done using modern hip hop sounds from today's biggest hit-makers.
Here are a few things to prepare before undergoing a Zumba workout to make the most out of it.
Outfit
Choosing the right Zumba apparel is no joke especially since it helps promote optimum movement and comfort.
The official Zumba website offers a range of outfits, including jogger pants, shorts, leggings, tank tops, bras and tees that range between $14.95 and $32.95.
Other options are also featured on Pinterest.
However, if you are one of those people who want more affordable options, you can simply go for your regular cotton tank top, sports bra or T-shirt and match it up with any bottom apparel that you are comfortable in.
After all, Zumba dancing is not about showing expensive designer clothing, it is about getting fit while being comfortable.
One more thing: do not forget to bring an extra set of clothing and towels for when you are done working out.
Hydration
Hydration is very important when working out, no matter what kind of routine you are doing.
Zumba is no different. In fact, like dancing and aerobics, it requires constant hydration since these workouts make us sweat more than others.
So do not forget to bring your water bottle to replenish fluids lost from sweat. Ion-packed drinks are also a good option for Zumba dancers.
Music
What is good about Zumba is that it provides one with a lot of music to choose from.
Thanks to modern technology, there is no need to bring bulky radios and cassette tapes in order to play your favorite tunes.
A playlist featured in Pop Sugar is a great example of a Zumba playlist since it includes different genres.
Of course, you can always modify the playlist according to the intensity of your workout but it is best to ask your Zumba trainer first so he or she can whip up the proper moves to match it.
Companion
Some do not include companions as a necessary addition to their Zumba checklist, but believe it or not, one can only achieve the total Zumba fun experience with a dance buddy.
Getting fit together is so much more fun than doing it alone regardless of whether you do it with friends, relatives or your significant other.
Plus, a workout buddy can be a good motivator when you begin losing the will to attend your Zumba class.
What did you think of this article? Leave a comment below.
© 2015 Latin One. All rights reserved. Do not reproduce without permission.
Sign up to receive the lastest news from LATINONE