Young Adult Fiction: Is There any Educational Value to It?
Feb 11, 2016 06:03 AM EST
Sign up to receive the lastest news from LATINONE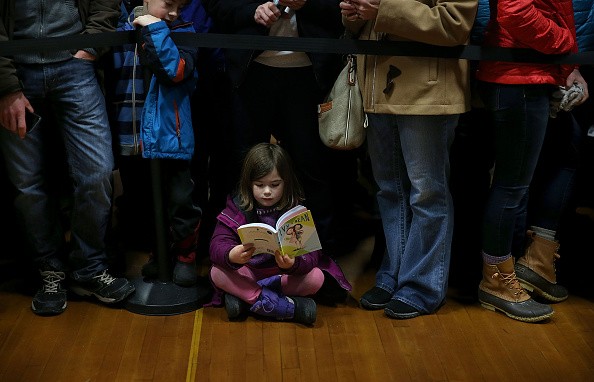 There is no question that books under the genre have become quite a popular thing nowadays, but does young adult fiction provide any educational value to its readers?
Any avid reader of any genre can positively testify that they have been tempted to read these popular novels, from breakout authors like John Green, Ransom Riggs, Rainbow Rowell and many others.
In fact, considering that at least one of the books from these authors made it to the New York Times best-seller list, curiosity might prevail. In fact, even adults may not be able to resist young adult fiction.
Take John Green's book for example. Bookstores all over the world almost always run out of stock of the boxed set of four of his best-selling novels which collectors love.
In fact, based on a 2012 survey cited by The Guardian about a year ago, 55 percent of young adult fiction readers are actually adults.
Beyond the unexplainable urge to read a new story from a different genre, people might just be buying these kinds of books to learn. After all, books are essentially the primary means of relaying information to educate people.
But how can these stories, written to cater the young minds of the youth, bring enlightenment to academically successful adults?
Simple. It is all about experience.
As you may have already guessed, experiencing something does not necessarily mean undergoing the actual events.
Books present many experiences that adults may or may not have been able to undergo when they were still at the same age as the novel's protagonist.
In addition, with the simple manner in which young adult fiction is written, a stressed out adult mind is refreshed with the immature but innocent whining of a teenager.
But that is not the best part.
According to Erin Wyble Newcomb of the site Christ & Pop Culture, one can find pleasure and value in the literature written for children, which is now topping almost every best-seller list on the planet.
It is, therefore, safe to say that young adult fiction, no matter who wrote it and who reads it, does provide readers with education: that of experience.
© 2015 Latin One. All rights reserved. Do not reproduce without permission.
Sign up to receive the lastest news from LATINONE