Latin America and the Caribbean Head to COP21 with Ambitious Goals
Nov 24, 2015 04:30 PM EST
Sign up to receive the lastest news from LATINONE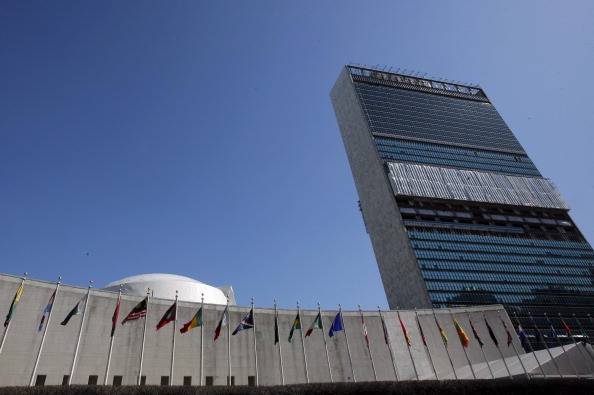 Delegates are arriving this week for the United Nations Climate Change Conference in Paris that will take place from November 30 to December 11 with more than 30,000 delegates.
One important player in the talks will be Latin America and the Caribbean, though smaller economically than the United States and the European Union, they face the biggest risk of climate change. And have ambitious goals heading into the Paris talks.
"Though they are smaller countries, collectively Latin America and the Caribbean have an important role to play," said Lisa Viscidi, Energy, Climate Change and Extractive Industries, Program Director for the InterAmerican Dialogue.
Brazil for example is still on top in terms of deforestation. And because the Amazon covers 60 percent of the country, they have set ambitious goals in reducing deforestation as have Guatemala, Costa Rica and Peru.
What is at stake for Latin American countries during these talks? They know that the biggest emitters of pollution are the United States and the European Union. And the biggest consequences of climate change lie in their countries.
Latin America and the Caribbean face the biggest risks. Some countries are already experiencing the effects of climate change such as melting ice glaciers, a warmer sea and a change in rainfall patterns. Many of these same countries have pledged to tackle climate change just like in previous COP conferences.
Since the last meeting in December 2014, the United Nations asked each country to submit a nationally determined contribution or INDC. The United Nations asked countries for "important and ambitious contributions for a successful agreement," said Viscidi.
These INDC's are goals or pledges in reducing climate change. So far, according to the Inter-American Dialogue 146 countries have submitted an INDC. These INDC's are an important step forward because instead of a hierarchical top down approach, according to Timmons Roberts, a professor at Brown University and non-resident fellow at the Brookings Institute, the INDC's approach are a "pledge and review" approach, which gives countries the room to pledge what they can and then offers them the possibility to increase their pledge in the future.
Latin America and the Caribbean will need to focus on three areas to move forward on climate change according to Viscidi. The areas are: access to technology, access to climate financing and adaption.
Viscidi notes that the change to say, natural gas can be a radical change for some of these economies. Moving from a high energy and transportation fuel to a low carbon development is an issue notes Viscidi. "They are transforming they way they consume energy," said Viscidi.
One country that is on the path completely changing their energy consumption is Costa Rica. Though a relatively small country, it is on its way to having 0 percent net emissions, noted Viscidi. And they are an almost 100 percent renewable economy, added Viscidi.
Renewable energy in Latin America and moving ahead in policies that offering clean transport alternatives are growing in popularity and consensus throughout the region. And are ambitious goals for the region.
One of the questions Viscidi noted that has been asked before at COP is how much responsibility do developing countries have about a problem is historically been fueled by developed countries. Many Latin American and Caribbean leaders have asked this question at COP before, perhaps we will get a different answer in Paris.
© 2015 Latin One. All rights reserved. Do not reproduce without permission.
Sign up to receive the lastest news from LATINONE