Google Glass Update: Google Glass Apps Now Include Wink Photography, Hangouts, and More
Dec 19, 2013 12:22 AM EST
Sign up to receive the lastest news from LATINONE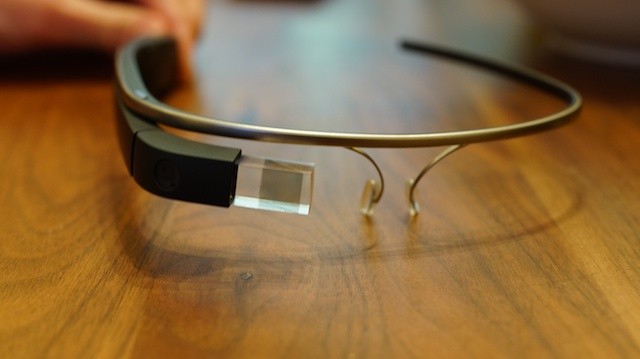 Google has released another one of its periodic updates to the software for its smartglasses, Google Glass, and it includes the long-awaited Wink functionality for photography, for a start.
Google Glass Explorers, those few individuals who won a contest and paid $1500 for the beta version of the hotly anticipated smartglasses, generally gets these updates about once a month. December's update doesn't include anything too revolutionary, but does enable Explorers to take pictures just by winking - a capability that has long been dormant in Glass.
For now, according to Google's Glass Google+ page that describes the software update, the winking gesture will be confined to taking pictures, but that's not all Google has been dreaming about.
"Google is helping you look up and experience the world around you without getting bogged down by technology," began the winking update. "Based on this philosophy, we've got a new setting that lets you quickly and easily capture the moments you care about with a simple wink of the eye. Whether it's capturing an amazing sunset or an evening walk, or photographing your receipt for the lunch you'll need to expense, you can now stay in the moment and wink to take a picture instantly."
Before this, Glass owners (and everyone else) had to go through the menial task of pressing a button. Joking aside, Google said its wink recognition could be used for other commands in the future as well:
"We're starting with pictures, but just think about what else is possible. Imagine a day where you're riding in the back of a cab and you just wink at the meter to pay. You wink at a pair of shoes in a shop window and your size is shipped to your door. You wink at a cookbook recipe and the instructions appear right in front of you - hands-free, no mess, no fuss. Pretty cool, right?"
Aside from how easy spending money seems in the Google Glass future, it does sound pretty cool.
Other new capabilities have been added as well in the Glass update. First off, there's an iOS app for Google Glass that will be available for download "later this week," so iPhone users can finally keep up to date with the latest Glass capabilities.
In addition, Google has added the ability to lock your Glass's screen - just like an Android smartphone, so that no one can pick up and use an Explorer's Glass without permission. Interestingly, the Google calls lockscreen's password a "handshake," and it involves using various taps and swipes instead of a code or phrase.
A few other added apps and functionality include displaying Hangouts messages on Glass, a YouTube glassware app on MyGlass that includes a "share with YouTube" audible command that automatically uploads to the video sharing site after Explorers are done recording, and expanded Google Play Music All Access functionality, including an "I'm feeling lucky" command to play a radio station based on previous listening history.
There's no news on when Google Glass will have a consumer edition in 2014, or how much it will cost, but at the speed Google is updating and expanding little capabilities of the smartglasses, it sounds like Glass could be the hit device of next year.
© 2015 Latin One. All rights reserved. Do not reproduce without permission.
Sign up to receive the lastest news from LATINONE