Black Friday, Cyber Monday 2013: Deals, Not Steals - How to Avoid Scams Online This Weekend
Nov 27, 2013 05:09 PM EST
Sign up to receive the lastest news from LATINONE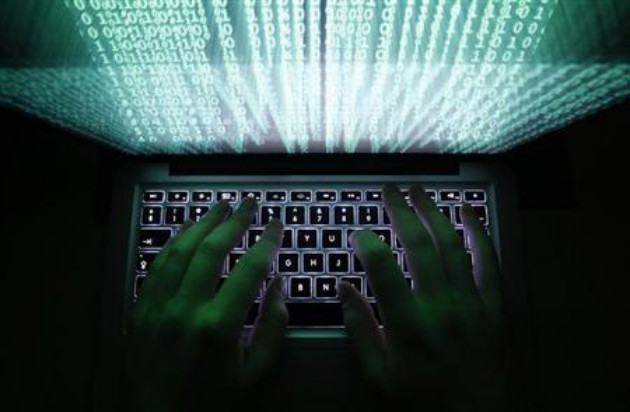 It's a general rule: more money that is going to change hands, the more criminals are lured to the scene to try to surreptitiously get a piece of the action. Never is that more true than during the 2013 online holiday shopping season.
This year's Black Friday and Cyber Monday are coming up fast, and while it's become easier than ever to knock out that holiday shopping list in a few hours online, that also makes it easier for criminals to take your money, or worse.
Last year, according to internet tracking firm ComScore, $16.4 billion was spent online during the November-December shopping season, a 16 percent increase from 2011. Shopping on Thanksgiving increased 32percent from the year before, and Black Friday and Cyber Monday both showed double-digit gains in business as well. And with more people online this year than ever, there's no reason to expect that internet shopping will subside any time soon.
Criminals know this, and are preparing traps for holiday shoppers online with all manner of goals: to steal consumers' identities, get a hold of their credit card information, take control of their computers with malware, or just to make a quick buck on promises of deals that are so "too good to be true" that they, indeed, are not.
According to the USA Today, security firms like Proofpoint and Agari are already seeing an increase in the number of bogus links, forged credentials, and phishing emails online. Some of those fraudulent credentials include faked delivery confirmations and order notices that look like they're from reputable companies, including WalMart, Target, eBay, Amazon, UPS, and FedEx. Agari has seen the number of faked shipping company email messages increase 62 percent in the last couple of months, and that figure is expected to double in November and December.
So what are the steps you can take to make sure you don't get taken? Here are a few tips - ranging from the obvious (guidelines you should always follow online) to the lesser known - from the Center for Internet Security (CIS).
Basic Security
First, make sure the machine you're doing your shopping with is secure, which is one of the things you should do all the time. Keep your software, especially operating systems, browsers, and browser extensions, up to date and use an anti-virus and anti-spyware program. If you use WiFi, use a password-secured wireless signal.
When shopping, try to only go to reputable websites and make sure the web address is correct: a site that looks like Amazon can copy the layout and logo design easily, but stealing or spoofing "www.amazon.com" is another matter. And do not click on pop ups or spam emails. Even if it's advertising a 60-inch HDTV for $100. Just don't. Ever.
Payment Security
On the more advanced side, look for the "HTTPS" at the start of the web address of the checkout page you're on. Some browsers show HTTPS, others have a padlock or key to let you know your connection is secure, advises CIS. Google Chrome, for example shows both. Also, just like in real life, look for credentials like a Better Business Bureau accreditation. You can also check with places like the BBB for safe shopping sites: they currently have 218956 accredited web sites to choose from.
If it's an option for you, consider using a credit card or online payment service when shopping online. They have more protections in place than debit cards, and if you use a payment service, like PayPal or Google Wallet, you can securely pay without having to enter your credit card information every time - and you can avoid having to come up with unique, strong passwords for every retailer.
By the way, if you're shopping without a payment service, use a unique, strong password for every retailer.
Finally, try to use your own private computer on your own internet connection to shop online. Definitely avoid using public, open WiFi for any transactions, and definitely avoid using a public computer - like at the library. It's too easy to accidentally save payment information on a public computer, and unsecured, public WiFi attracts information theft like flies to honey.
Mobile Security
For many of our readers, the chief way of getting online is through smartphones. While mobile internet technology continues to grow, so does the size of the target on the smartphone you're shopping with. Smartphones are not immune to spyware and information theft, so if your only way of shopping online is through your smartphone, follow all of the above advice, and disable Bluetooth and NFC (Near Field Communications) when transferring payments, according to the CIS. And consider a payment service again - both PayPal and Google Wallet, for example, also have excellent, secure apps for iOS and Android.
Common Sense
Finally, both in real life and online, use common sense. Sure, there are ridiculous door busters and online sales coming up this weekend (Check back with LatinoPost Tech for some of the best). But if something looks too good to be true, it probably is. You know that funny feeling you get when something's shady. Pay attention to that feeling, not the deal.
For more tips to keep safe, check out the Center for Internet Security's webpage.
© 2015 Latin One. All rights reserved. Do not reproduce without permission.
Sign up to receive the lastest news from LATINONE