Fresh Off the Runway: Fashion Week Gowns Meant for the Oscars Red Carpet
Feb 28, 2014 02:50 PM EST
Sign up to receive the lastest news from LATINONE


(Photo:REUTERS) When brands design new collections, there's no doubt that the red carpet crosses their minds. (Well, maybe not for Tom Ford, who called the red carpet a "bubble of 1950s Barbie clothes.") With the biggest event just mere weeks, and sometimes just days, away from the Oscars, it makes sense that the fall shows are so gown heavy. Here's what the stars should wear come Sunday: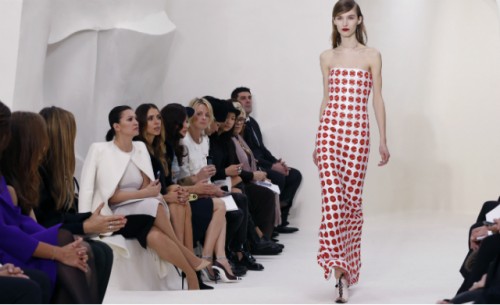 (Photo:REUTERS) Jennifer Lawrence is going to wear Dior. It's just a matter of picking the right Dior dress, and we hope that it's this one. She wore a lot of ballgown dresses last Oscar season, but she looks dynamite in a more figure flattering piece.
(Photo:REUTERS) Pale women shouldn't wear pale colors, but Cate Blanchett always makes it work. The "Blue Jasmine" star would look beautiful in this textured gown by Chalayan. The dress will give off a bit of sparkle, without making her look too young.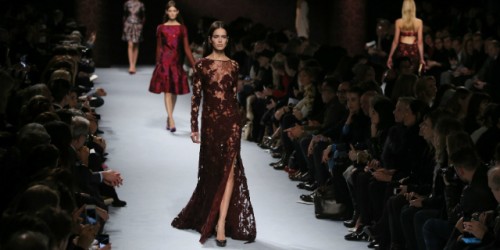 (Photo:REUTERS) This skin baring Nina Ricci dress manages to do something that really suits Emma Watson: it's classy and sexy. Earlier this year, she wore a dress that revealed pants when she turned around, and she could certainly pull off this unexpected dress.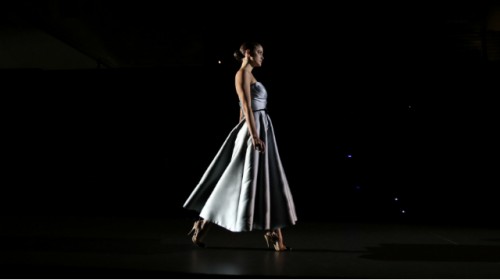 (Photo:REUTERS) We know, this Hannibal Laguna is exactly the kind of dress Tom Ford was speaking of, but you hardly see midi length dresses at the Oscars. That itself makes it an interesting choice for the red carpet. Margot Robbie, who was in "The Wolf of Wall Street," would be perfect for this dress. She's not nominated for an award, so she doesn't have to go for a super showy dress. It gives her the room to wear edgy shoes. Plus, she never dresses as youthful as she could.
(Photo:REUTERS) Anne Hathaway tends to go for a princess look. This Monique Lhuillier has that element, but it has an added drama. Capes do really well on the red carpet because they look so sophisticated and hardly anyone wears them. This cape will still be a standout as it doesn't look like the ones worn by Gwyneth Paltrow and Lupita Nyong'o in recent years. When she's inside, she can remove the cape and just reveal a simple, but beautiful black dress.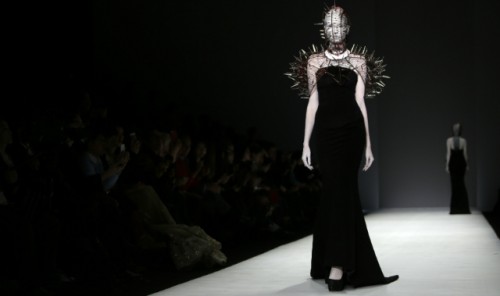 (Photo:REUTERS) Karen O is an individual, which is why this spiky Hu Sheguang dress is perfect for her. For a night where this alternative rock star has to dress this up, we can't think of anything better. Sure, she can't exactly sit down, but it's a price she'd have to pay.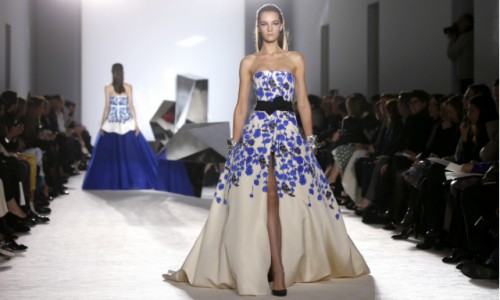 (Photo:REUTERS) Lupita Nyong'o can pull off just anything, and this Giambattista Valli dress, from the couture collection, will be quite a different look for her. She has hardly worn this silhouette, and she stays away from flowery. This still has a bright blue color, which looks divine on her, and a youthful look because of the high slit. She should wear it sans belt.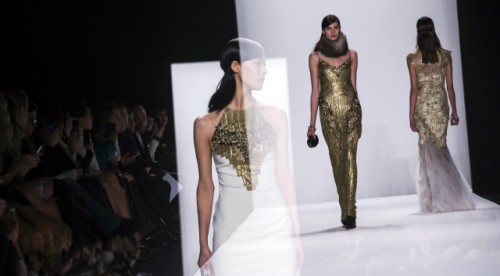 (Photo:REUTERS) Amy Adams needs this Badgley Mischka dress (pictured in the middle) in her life. It screams old-school glamour, and no one can wear vintage Hollywood like Amy Adams. The gold is the perfect color for the Oscar hopeful, and it'll be a slight nod to her character. Though it doesn't have the low V-necks that her screen counterpart preferred, it will still have a sexy neckline.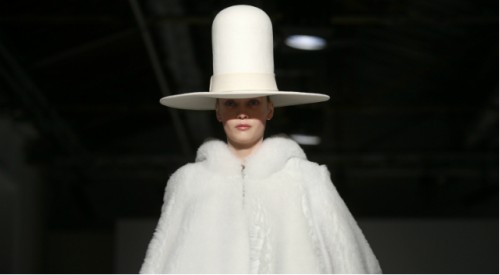 (Photo:REUTERS) If Pharrell chooses to go the hat route again, he can don this Gareth Pugh version. It would be like a modern version of a top hat.
Array
Sign up to receive the lastest news from LATINONE