Fito Salume Encourages Corporate Entities to Donate Toward COVID-19 Relief Efforts
Nov 03, 2020 09:08 PM EST
Sign up to receive the lastest news from LATINONE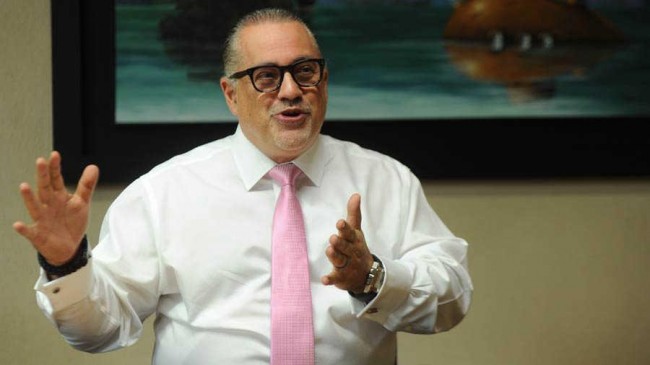 COVID-19 has caused many people to lose their jobs and homes while fearing for their health. Although government entities are working to help those affected, charities play an essential part in ensuring people can get back on their feet. Fito Salume is an entrepreneur and philanthropist pushing corporations and other charities to give back in this time of crisis.
Fito Salume is the owner of six charitable foundations that work in many different sectors, including education, promoting transparency, soccer, and value formation. His charity Fundaeduca has helped bring excellent public education to children in El Salvador and has so far helped over 1 million kids. It's Salume's experience with charity that makes him passionate about helping those affected by COVID-19. "I'm pushing corporations to do their part and help out those in need due to the pandemic," says Salume. "This is a worthy cause that will lead to more people being financially stable. Plus, it's just the right thing to do." Fito Salume's charities are also changing how they operate during the pandemic. "We're pushing some of our focus to helping unemployed and sick people due to COVID-19. It's the least we can do to make a difference during these trying times."
Salume is the Chairman and CEO of many companies, ranging from basic food industries to technology pioneers. Across his businesses, he has over 10,000 employees. "I want to make a difference in the lives of both my employees and customers," Salume said. "I want to develop my employees into better citizens of the world who treat others like they want to be treated." Fito Salume works hard but loves what he does. "I'm proud of my achievements and always think long-term. I want to make even more of an impact on the lives of people - both in El Salvador and around the globe."
The COVID-19 pandemic has changed the world, and unfortunately, there's not a firm end in sight. And until that happens, Fito Salume will continue fighting to raise funds for people in need and work with corporations to make this a reality.
© 2015 Latin One. All rights reserved. Do not reproduce without permission.
Sign up to receive the lastest news from LATINONE