Latin America and the Trans-Pacific Agreement: A Primer
Nov 25, 2015 02:20 PM EST
Sign up to receive the lastest news from LATINONE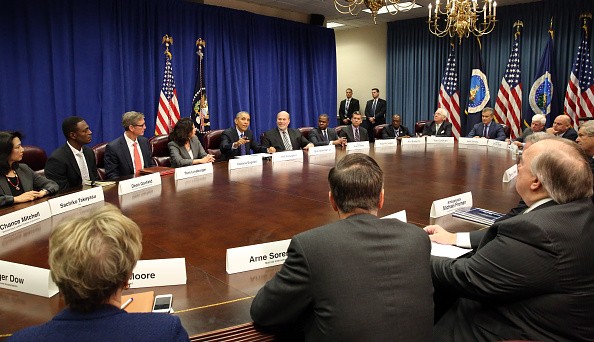 Latin America has dozens of multination trade deals regionally and with global partners.
Three countries with arguably the most dynamic and open economies, such as Mexico, Chile and Peru have come together within a larger group of Pacific nations to sign the Trans-Pacific Partnership. On October 5 countries with large economies such as the United States and Japan and the tiny nation of Brunei agreed to open their markets even further.
Francisco Sanchez, Under Secretary for International Trade at the U.S. Department of Commerce has been quoted as saying that the TPP Pact "represents a landmark accomplishment." In part the Inter-American Development Bank said that it contains all the elements considered desirable for modern trade agreements. It further states that it takes a regional approach to promote development of production and supply chain across the region.
"If globalization has taught us anything, it I surely that the benefits can only accrue if integration is embraced," said Luis Alberto Moreno, President of the Inter-American Development Bank, at an event sponsored by the Council of the Americas regarding the Trans-Pacific Partnership.
What does this mean for the differing countries of Latin America? It will garner them opportunity to a historically protectionist market like Japan. As well, it can offer them a chance to move up on the Pacific supply chain while increasing productivity and competiveness, according to Global Risk Insights. Moreover, the deal, said Global Risk Insights, is regarded as an opportunity to compete with China, as scrapping of tariffs and taxes lowers production costs and this allows for the integration of supply chain among industry players across different countries. The clear winner in this pact will likely be Peru and Chile. Their commodities will get news markets and will likely see a boost in investment within many sectors. According to Credit Suisse, which forecasts that Peru's GDP will jump 1.2 percent by 2025 as a result of the TPP. Chile and Mexico will likely see their GDP rise by 0.7 percent and 0.5 percent respectively.
The agreement is not with its risks. Within Latin America those that stand to gain the most are the free trade advocates like Mexico, Chile and Peru. These countries will now be able to compete more directly with China, according to Global Risk Insights. It may be that protectionist countries like Bolivia, Brazil and Venezuela - all who closely guard their markets, have the most to lose. The will undoubtedly watch closely the developments of the pact that come about from the Trans-Pacific Partnership.
For many in these countries the Trans-Pacific Partnership may be a lever of growth, development and a rise in their economies. The Asia Pacific region by many estimates accounts for a little over half of all international trade and it much of it goes through and in many Latin American and the Caribbean countries. According to the Inter-American Development Bank's numbers, in 1990 60 percent of Latin America and the Caribbean trade was with the U.S. and only 10 percent with Asia. Today the gap is closing, 40 percent is with the U.S. and 20 percent is with Asia.
What will the Trans-Pacific Partnership yield for Latin America and the Caribbean? Only time will tell.
© 2015 Latin One. All rights reserved. Do not reproduce without permission.
Sign up to receive the lastest news from LATINONE