Argentine Run-Off: A Vote on Kirchner Legacy
Nov 18, 2015 05:00 PM EST
Sign up to receive the lastest news from LATINONE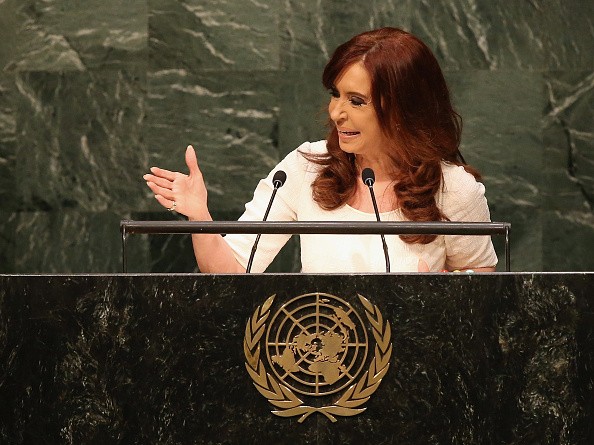 Argentina's Presidential election this Sunday will be a choice between the last 12 years of Kirchnerism or a rejection of the Kirchner legacy.
The two candidates, the Cristina Fernandez de Kirchner's hand-picked successor Daniel Scioli and Mauricio Macri, the center-right mayor of Buenos Aires.
In the first round of voting neither candidate secured the 45 percent of the vote needed or 40 percent and 10 point lead over their nearest rival. The run-off on Sunday is the first days in Argentine election history that it will be decided by a second round. Many of Argentina's more immediate economic problems are down to the government's exchange rate policy known as The Clamp (El Cepo), a series of measures adopted in 2011 intended to stem the flow of capital that began leaving the country.
This election will be watched by Argentina's neighbors -- Brazil and Venezuela, who are also going through their own political machinations and in the middle of economic woes.
The run-off will be as much about economics as with politics, Argentina has been in a downward slump since 2011. The deep economic woe is attributed to slow growth, high inflation and a rising unemployment. This weekend's elections will give Argentines the choice of which way to go economically.
So, who are these two candidates and their party vying for la Casa Rosada?
First, we have the government-backed Daniel Scioli, whose candidacy would surely maintain and probably extend Cristina Fernandez de Kirchner's legacy. Yet whose future is unknown. Then we have Mauricio Macri of the center right Cambiamos party and mayor of Buenos Aires.
In many ways what will decide this run-off will be economics. Argentina's problems domestically are vast. An economic measure called the Cepo (The Clamp) in 2011 made it very difficult to buy dollars officially. It is full of bureaucracy and red tape while buying dollars on the black market is very expensive.
Growth has been on a downward spiral since 2011 and many have not seen their lives improve under Fernandez de Kirchner.
The people of Argentina see both Macri and Scioli as one in the same; one may bring about change faster while Scioli would probably go at it much slower.
© 2015 Latin One. All rights reserved. Do not reproduce without permission.
Sign up to receive the lastest news from LATINONE