NSA Leak Details Surveillance Targets In EU, UN, and Elsewhere
Dec 21, 2013 01:21 AM EST
Sign up to receive the lastest news from LATINONE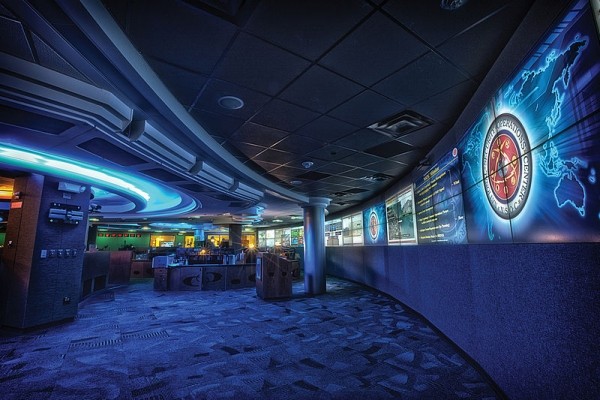 The United States National Security Agency has officially estimated that Edward Snowden might be sitting on top of a pile of 1.5 million secret documents taken from the agency, so expect the leaks to keep coming. The latest one, published on Friday by the Guardian and others, concerns some high-profile intelligence targets that the NSA has purportedly targeted in the past.
Leaked documents show that the NSA an its British counterpart, the GCHQ, have targeted some prominent politicians for their surveillance efforts, including organizations in the EU and UN, along with a top U.S. ally.
These targets were not seemingly absorbed by the broad surveillance net cast by the NSA and GCHQ, but rather seem to have been specifically targeted for one reason or another - although why some organizations might provide intelligence value is, at best, unclear.
For example, as reported by the Guardian, the list includes organizations such as the United Nations development program, UNICEF, the UN's charity organization for impoverished children the world over, and a French organization called Médecins Du Monde, which is a "doctors without boarders"-type group that sends medical volunteers and doctors to conflict zones.
Other sources reporting on the document, like The New York Times, say that there are more than 1,000 total specific targets listed in Edward Snowden's latest leak. Those targets are spread across 60 different countries and, along with potential enemy intelligence targets and militants, include several American and British allies, along with non-profits and corporations.
Beyond UNICEF, the UN Food and Agricultural Organization, the World Health Organization, and the UN Institute for Disarmament Research were all non-profits targeted for surveillance.
One of the most potentially embarrassing revelations for the U.S. - since the realization that the NSA was spying on German prime minster Angela Merkel's phone calls - is the fact that it also spied on Israeli prime minister Ehud Olmert's email in 2009, along with messages between Olmert and his chief of staff and two Israeli embassies. Olmert responded to the Times, appearing unfazed by the news, saying that the email account mentioned "was an unimpressive target" mostly used by staff members for office correspondence.
In addition, it appears that NSA and GCHQ spying on Germany extended beyond tapping the phone of its head of state, according to the Der Spiegel report. German government networks in Berlin were under surveillance, along with and entire country communications between Germany and both Georgia and Turkey. The German embassy in Rwanda was another target.
Actually, Africa and those with ties to certain countries and programs having to do with Africa were mentioned as intelligence targets as well (perhaps that "explains" some of the aid groups being targeted). For example, Nicolas Imboden, executive director of a non-profit dedicated to helping introduce low-income countries into the world economy, was under surveillance. The deputy of the Africa Finance Corporation, Solomon Asamoah, was another target, along with the UN and African Union representative for Darfur, Dr. Mohamed Ibn Chambas.
Other targets were less specific but probably more understandable, including an "Israeli grey arms dealer, "Taleban ministry of refugee affairs" and "various entities in Beijing," according to the Times.
An NSA spokesperson, responding to the Times report, said, ""The intelligence community's efforts to understand economic systems and policies, and monitor anomalous economic activities, are critical to providing policy makers with the information they need to make informed decisions that are in the best interest of our national security." She also added that foreign intelligence was never used to steal trade secrets to enhance the international competitiveness of U.S. companies.
© 2015 Latin One. All rights reserved. Do not reproduce without permission.
Sign up to receive the lastest news from LATINONE