NSA Leaks: Up To 5 Billion Mobile Device Location Updates Collected Each Day
Dec 04, 2013 11:53 PM EST
Sign up to receive the lastest news from LATINONE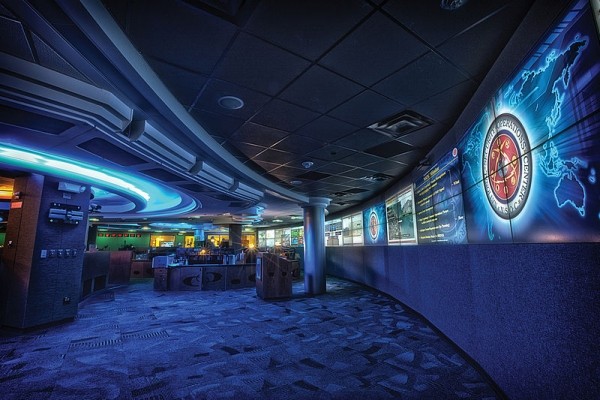 The National Security Agency maintains a database that tracks mobile devices like smartphones, according to a new report, using a tracking program that logs up to five billion location data points per day.
Another leak sourced to ex-NSA contractor Edward Snowden provided the information for the latest report, published by The Washington Post. Nearly five billion records about the locations of cellphones the world over are being gathered by the NSA every day, according to the leaked top-secret documents and corroborated by anonymous U.S. intelligence officials.
The location-gathering program feeds into a "vast database" of stored information that includes the whereabouts of hundreds of millions of mobile devices, and the NSA isn't just storing that. The Washington Post reports that new projects are underway to analyze the virtual data warehouse that could provide the government with "what amounts to a mass surveillance tool."
The location data are not all deliberately targeted by the NSA, but often vacuumed up with the data from a single targeted mobile device during the collection process. This can happen to mobile devices that are connected to a cell tower or WiFi hotspot that the target of the surveillance happens to be connected to as well.
According to the Post's explainer, "when mobile devices connect to a cellular network, they announce their presence on one or more 'registers' maintained by telephone providers in order to connect and bill their counterparts for telephone calls. Registration messages often include a device's 'coarse' location, at the level of a city or country, or a 'finer' position based on a distance from a cellular tower." Those registration messages are part of what the NSA collects, though the NSA says it is not interested in everyone's data, and doesn't intentionally collect U.S. location information in bulk.
However, the non-targeted data is not simply thrown away, according to the report. Instead, it's being used as part of "target development" and "co-traveler analytics," - data analysis from global cellphone-tower identifiers to "compute the date, time, and location of any device in proximity to a known foreign intelligence target within a one-hour time window," to track previously unknown associates of the target who may be traveling or meeting with the known target.
Or maybe those who happened to coincidentally have the same errand list as the target.
Joking aside, Co-Traveler analytics does have special filters to mark a possible relationship by noting unusual coincidences and circumstances. For example, usual use of disposable cellphones is a trigger for Co-Traveler's electronic eye, like if a new telephone connects to a specific cell tower right after another device is used for the last time, or if two nearby phones are powered on and off at the same, multiple times over time.
U.S. officials that spoke with the Washington Post said that the location data collection and analysis is done lawfully and intended strictly for foreign targets, but the report makes clear that the NSA gets this location data from around the world by tapping into cables that connect mobile data networks globally, including the U.S. An intelligence lawyer stated that the location data are collected using methods "tuned to be looking outside of the United States." This doesn't leave out the possibility that data can also be collected from American citizens abroad that use their cellphones on foreign cellphone networks. However, the anonymous lawyer said that when U.S. cellphone data are collected, the Fourth Amendment does not cover it.
© 2015 Latin One. All rights reserved. Do not reproduce without permission.
Sign up to receive the lastest news from LATINONE