Samsung Galaxy S4 Zoom Release Date: AT&T Unleashes the Camera-Centric Smartphone
Nov 08, 2013 06:23 PM EST
Sign up to receive the lastest news from LATINONE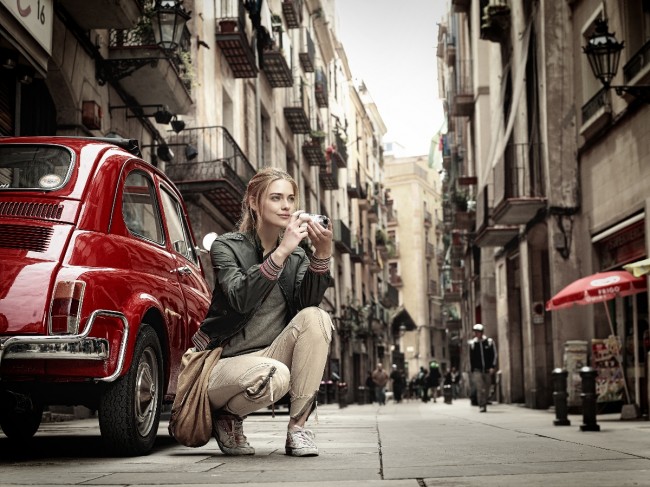 Starting on Friday, Nov. 8, AT&T is the first U.S. carrier to offer the Samsung Galaxy S4 Zoom, the smartphone that's both a Galaxy S4 and a camera.
With the Samsung Galaxy S4 Zoom and the Nokia Lumia 1520 both getting a release date this Friday, AT&T is looking to bring some competitive smartphones for pixel-crazy photography buffs to the market.
According to AT&T, the Galaxy S4 Zoom is going to be available for $199.99 with a two-year agreement, or for $25 per month on AT&T's "Next" installment plan. It hits the AT&T store online and brick-and-mortar shelves starting today. The Nokia Lumia 1520 is priced similarly, though it will run you an extra $2 per month on installment, but for that, you get 4-megapixels more on the smartphone's camera sensor.
Camera or Phone? It's Both
The Samsung Galaxy S4 Zoom is designed with photography buffs - and flooding the market with a "Galaxy" of Samsung variants - in mind. As a smartphone, the Galaxy S4 Zoom is actually closer to the Galaxy S4 Mini.
This means the hardware specs are pared down a bit compared to the flagship Samsung Galaxy S4. For example, instead of the Galaxy S4's 5-inch Super AMOLED display with 1080p resolution, the Galaxy S4 Zoom comes with a 4.3-inch qHD Super AMOLED display, with a maximum resolution of 960 x540 pixels.
Under the hood is a 1.5GHz dual-core processor with 1.5GB of RAM, which is capable, but certainly not the fastest smartphone on the market. The 8GB of storage (5GB after factory software) is expandable by up to 64GB with an optional microSD card.
At first glance, that may not seem like much, especially for a camera phone which is likely to be used to create lots of high-quality photos and video. However, AT&T is throwing in 50GB more cloud storage for free through AT&T Locker, which lets you store and share that media, as well as other things like documents.
Other features of Samsung's camera smartphone include a 2,330 mAh battery, LTE capability, and Android Jelly Bean 4.2, along with Samsung's TouchWiz UI and Samsung photography software. But the real hardware feature is on the back, of course.
Camera-Centric
The Samsung Galaxy S4 Zoom includes a 16-megapixel camera with optical zoom that can home in on your target at 10x. Unlike other Samsung smartphones, like the Galaxy S4, the Zoom includes a built-in Optical Image Stabilizer with its BSI CMOS Sensor, reducing the blur that often affects cellphone camera shots.
On top of that, Samsung has customized its already great smartphone camera software to work with the Galaxy S4 Zoom's physical "zoom ring" mode-selector, which rings around the lens.
This allows for quick selection of up to 25 pre-set camera modes, including some Samsung standbys like "Best Face," "Panorama," "Drama," and "Sunset," as well as, of course, a quick zoom operation that mimics that of a high-end DSLR camera.
There are also lots of customization options with the camera software for those who really know their photography. The lens has an aperture range of F3.1-F6.3 and focal lengths between 24 and 240mm. The sensor supports ISO settings of 100, 200, 400, 800, 1600, and up to 3200, with either manual or automatic ISO modes. Finally, there's a Xenon LED flash/light for photography or video, which the Zoom can take in 1080p at 30 frames per second or 720p at 60fps. Oh, and the smartphone has a camera grip, giving it the familiar feel photography fans will like.
AT&T is offering a minimum $100 trade-in card if you want a Samsung Galaxy S4 Zoom with AT&T Next, so accessories like a connected tablet or a microSD card (which is probably a necessity for photography fanatics) can come with the phone effectively free. And if you're a photography buff loyal to Windows phones, there's always the 20-megapixel camera-centric Lumia 1520.

© 2015 Latin One. All rights reserved. Do not reproduce without permission.
Sign up to receive the lastest news from LATINONE