2014 Daytona 500 Preview, Live Stream, TV Schedule: Aric Almirola Looks to Take Checkered Flag
Feb 22, 2014 07:59 PM EST
Sign up to receive the lastest news from LATINONE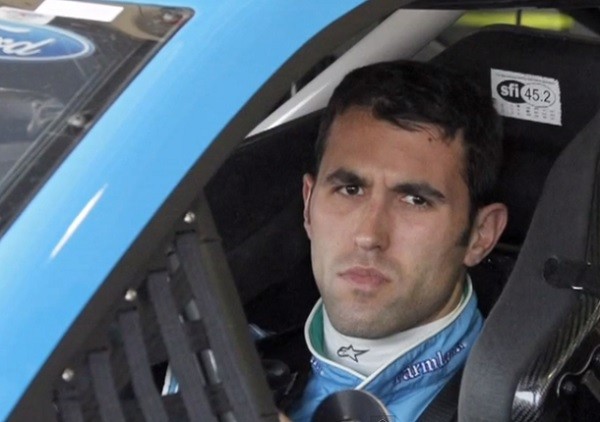 The start of the 2014 NASCAR season kick-offs this Sunday with the Daytona 500, as six-time and current defending champion Jimmie Johnson hopes to jump out to a fast start while drivers such as Aric Almirola look to make their name at "the Great American Race".
Almirola, nicknamed "the Cuban Missile", grew up in Tampa Bay, FL and was introduced to the sport by his grandfather, who raced stock cars all over the east coast. Almirola jumped into the sport at eight-years old, competing in the World Karting Association and earning the pole position in the Grand National event in Daytona.
"I tried most of the stick-and-ball sports but I love racing," says Almirola to LatinoPost,com. "It's worked out, I would say. As a kid growing up, I always wondered how cool it would be to win the Daytona 500. I feel very fortunate."
Almirola joined Joe Gibbs Racing/Reggie White Driver Diversity Program in 2003, looking to advance his career in stock car racing. Gibbs' Driver Diversity Program allowed for Almirola to gain access to better equipment while training under the tutelage of one NASCAR's more successful owners. Almirola won two races, six top-five and 15 top-10 finishes the following year, showing that he belonged in the sport. Almirola took the next step in his career in 2006, competing in NASCAR's Nationwide Series, winning the pole position on three occassions and earning six top-10 finishes while claiming his first Nationwide Series race win in 2007.
"When I got the opportunity, I wanted to make the most of it," says Almirola regarding the Driver Diversity Program. "It wasn't handed to me. People don't realize it's an opportunity that you earn running on the local level. It was up to me, knowing I could do it, to take advantage of this huge opportunity."
Almirola is currently running with Richard Petty Motorsports (RPM) after joining them in 2012, finishing 20th in the overall Sprint Cup standings and 18th in 2013 with one top-five and six top-ten finishes. Almirola was rewarded last month for his hard work with a new three-year deal with RPM and main sponsor Smithfield Foods stepping up their investment in the driver and RPM.
"Aric and Richard do a fantastic job off track, so there's no issues, no issues off the track at all," said Larry Pope, CEO of Smithfield Foods, said to the Sporting News. "What I want Aric to be is the subject of conversation on track. I want a lot of chatter, and the way you do that is to be up front and contending to be up front and being in the mix and I think they have been a bit hamstrung with maybe not quite enough resources to do all the fine-tuning on the car. So we're giving him the ability to have the extra 1 percent, and that's going to add a whole new dimension to that."
Almirola has started the 2014 season strong, running the fifth fastest time at the official practice round of the Daytona 500 -- which will be televised in Spanish for the second year a row on Fox Deportes. Fox Deportes televised the 2013 Daytona 500, marking the first time the race was broadcast in Spanish, and has been aggressive in expanding their Spanish-language programming on various platforms.
"Fox Deportes is showing the race for the second year in a row. It's very exciting to see," says Almirola. "Stuff like this will only continue to grow NASCAR brand in the Latino market. Our sport is exciting. If people think F1 is exciting you get that too in our races."
Coverage of the 56th running of the Daytona 500 starts 1 p.m. EST on Fox Sports and in Spanish on Fox Deportes. The Daytona 500 will also be available on FOX Sports GO. Scores, statistics and updates are available at NASCAR.com.
© 2015 Latin One. All rights reserved. Do not reproduce without permission.
Sign up to receive the lastest news from LATINONE