Valentine's Day Ideas: Cash-Free Ways to Show Affection
Feb 05, 2016 07:23 AM EST
Sign up to receive the lastest news from LATINONE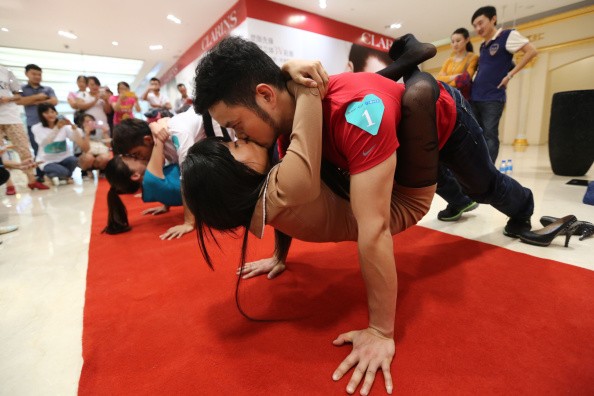 Love is in the air not just because it's February but because it feels great to be in love.
But the thing about celebrating Valentine's Day is that every couple aims to have the 'ideal' or 'perfect' date, which oftentimes translates to overspending.
Restaurants, grills and even fast food chains are usually jam-packed with lovers while roses, balloons, stuffed toys, and chocolates go out of stock in a blink of an eye every February 14.
While these things may sound like that romantic flick you always wanted to be in, it can sometimes be expensive.
That should not be the case considering that the main goal of the entire season is to celebrate your relationships with the ones you love.
But of course, Valentine's Day should still be made special for your loved one, even at zero cost.
So without further ado, we present the following Valentine's Day date ideas listed in Pop Sugar and Care.com as well as some from us that have more than enough "feels" to last the entire day without spending a single penny from your pocket.
Movie Marathon
Spending quality time with your partner means sharing intimate moments and these typically come at the most unexpected time.
Movies filled with emotions -- be it love, hate or fear -- can trigger a rollercoaster ride of an experience in the comfort of your home.
Thanks to modern technology, one can finally present his or her significant other with some of the greatest films to share.
Sunset at the Beach
Who would dare say that sunsets at the beach are not romantic? No one.
This is because the mere thought of spending time with your loved one -- and ending it together -- leaves one all fluttery inside.
Strolling or sitting on the beach would cost nothing, but it would definitely bring priceless memories to cherish forever.
Love Letter or Poem
Hopeless romantic or not, everybody appreciates words that come from the heart.
Couples -- even husbands and wives who have known each other for very long -- have a tendency to forget to share their feelings with their partners because they think it is "cheesy" or "corny."
Since it is a special occasion, why not write down all those feelings bottled up inside you and present it as a gift to your better half?
Who knows? You might be able tap into your inner poet and express your feelings through a poem.
Relive Your Firsts
First date, first kiss, first "I love you," these are the memories that are priceless. Recreating them should be an easy task.
All you need is a good memory and a pinch of wit to go with it, and you can surely pull off another version of you and your partner's "firsts."
If you cannot recreate the exact thing, you may opt to bring things, people or places into the picture to trigger the memory in order to bring your loved one on a wonderful trip down memory lane.
© 2015 Latin One. All rights reserved. Do not reproduce without permission.
Sign up to receive the lastest news from LATINONE