Google Glass Update: New Apps Previewed at Glass Hackathon
Nov 19, 2013 09:25 PM EST
Sign up to receive the lastest news from LATINONE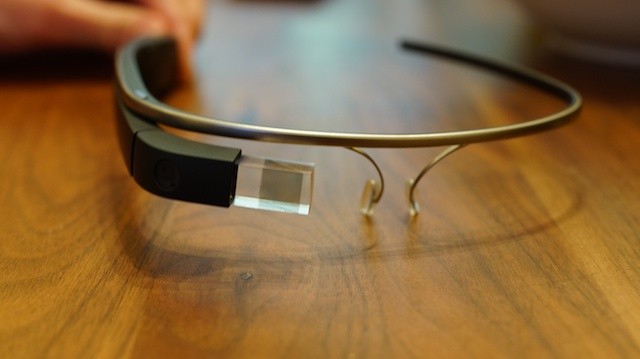 Google gave Glass developers and the press a sneak peek at its new Glass Development Kit (GDK) on Tuesday, a toolbox for app developers that the Mountain View giant has been working on throughout the year. Along the way, Google showed off some new Glass apps - some of which are very cool.
The sneak peek was released as an about 40-minute YouTube video of the hackathon, where Google's Glass Developer Advocate Timothy Jordan took the crowd gathered there through the features of the new GDK, as well as the software and hardware pillars underlying Glass's abilities. The GDK is a toolkit native for Glass, which will give developers much less limited abilities than the Mirror API previously used by third-party developers.The GDK is meant to make it easer for developers of apps to use everything Glass has to offer - even when the smartglasses are offline. This means tapping into Glass's hardware, like the accelerometer, gyroscope, and GPS.



It also means that Jordan had to show off some new apps that take advantage of the Google Glass hardware that is now accessible to third-party app developers through the GDK. There were several apps shown - in varying levels of detail - which fell into two categories, according to Wired: Immersive and Ongoing.
Immersive native Glass apps take over the smartglasses, and your attention, and, thanks to the GDK, will be able to test everything the head-worn hardware can offer to the limit of battery and processor power. A couple of new immersive native apps previewed by Google included a virtual-reality word game, Spellista, and a translation app. Spellista senses users' head movements to challenge users with a word jumble that can be solved without anything but looking.
But the coolest new app is probably Word Lens. Word Lens allows you to look at a sign written in a language you don't understand and instantly know what it says. It isn't the first app for smartglasses to demonstrate this ability - in fact, japan tech firm NTT Docomo's Glass rival "Intelligent glass" showed off a translation feature just months ago - but it's an impressive app nonetheless. It works by translating the sign into your native language and overlaying the translation on the sign. There are, in fact, an Android and iOS version of the app available, but they don't work hands-free with a simple "Okay, Glass, Translate this" command. As Wired's Mat Honan put it, "This happens nearly instantly. It was straight out of the future."
Ongoing apps previewed included Strava - a cycling and running app that tracks your movements - and GolfSight, which uses GPS to keep track of your golf game and judge distances between you and the pin. Both of these apps can take advantage of Google Glass without the smartglasses being tethered to a smartphone, which is a relatively new feature of Glass; Judging from the annoyance inherent in the Galaxy Note 3-dependent Galaxy Gear, it's a feature that Google would be smart to continue to develop and encourage development of.
© 2015 Latin One. All rights reserved. Do not reproduce without permission.
Sign up to receive the lastest news from LATINONE